Futaba S9254 Digital High-Speed/Torque Helicopter Servo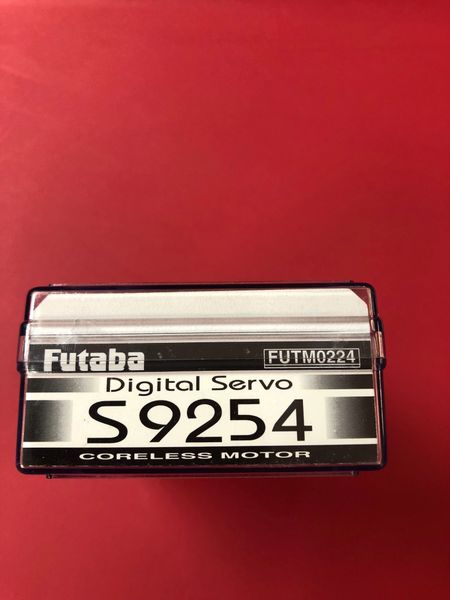 Futaba S9254 Digital High-Speed/Torque Helicopter Servo
*******This product is listed in the Closeouts, Overstock and Special Buys section because it was part of "special buy" that WSH was able to acquire, when existing inventory for this product is gone, they are all gone and this product will be removed from the site.***********

This is the Futaba S9254 Digital Coreless High Torque, High Speed Helicopter Gyro Servo with J Connector. This hyper fast digital servo, ideal for tail rotor control on helicopters as well as many other applications requiring the ultimate in speed of response, yet still having good torque.

This servo features a coreless motor for reduced weight and high-speed response, and digitally enhanced microprocessors that cut in half the response time from transmitter input to servo reaction. A dual ball bearing gear train and a dust and water resistant-not water proof Black plastic case.

Specifications:
Speed: 0.06 sec/60° @ 4.8V
Torque: 47.2 oz-in @ 4.8V
Length: 1.6" (41mm)
Width: .8" (20mm)
Height: 1.4" (36mm)
Weight: 1.7oz (49g)
Power Supply: 4.8V (Futaba does NOT recommend using 6V)

Note: This servo can produce high-current draw from your batteries. If using NiMH or LiPo batteries, make sure they are capable of delivering sufficient amps.

Reviews