Flymore Battery Pack, 6.0 Volt, Flat/Hump pack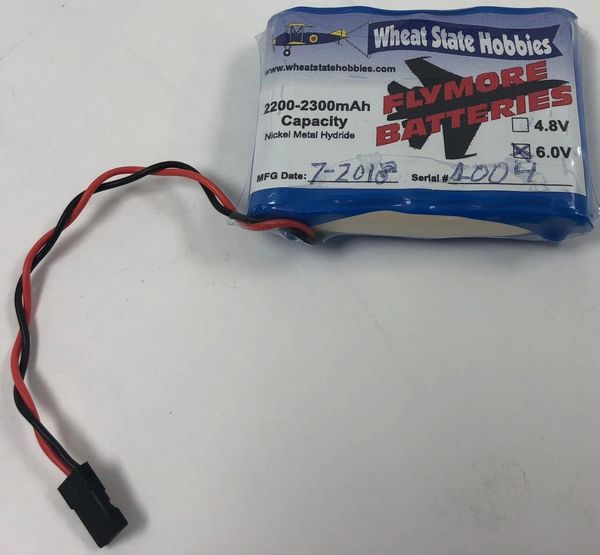 Flymore Battery Pack, 6.0 Volt, Flat/Hump pack
Flymore batteries have arrived! Flymore battery packs are designed to last so your flight time can last longer! Every Flymore NiMH battery pack is built with flying in mind. Every cell is individually charged and tested prior to pack assembly to ensure only good cells are used in making every Flymore battery pack.
Flymore NiMH battery packs are available in either 4.8 or 6 volt packs. The configurations available are the following: Flat Pack, Square Pack, Hump Pack in either a 2-2-1 configuration or 3-2 configuration.
Flymore battery packs come with a JR/Universal battery connector with a 5" heavy duty wire lead, other connectors/leads are available.
The basic NiMH battery pack has mAh rating 2200-2300mAh. However it is not un-common for these battery packs to reach 2600mAh capacity.
We are able to make you a custom pack in both voltage and mAh sizes. Please contact us for more information or for a battery pack quote!
Coming soon LiON and NiCd battery packs!
Reviews